Time To Grow Your Business!
The Place to Be for Independent Insurance Agents in
NY-NJ-CT-PA
Earn up to 140% compensation
Daily LIVE training plus complete agent portal
End-to-end complete Sales System
Cross-sell Final Expense to your Medicare clients
Assistance in closing sales – no case splits
Case design and management
Sales Tools
Online enrollment and application tools
Access to office space and sales locations throughout the NY-NJ Metropolitan area.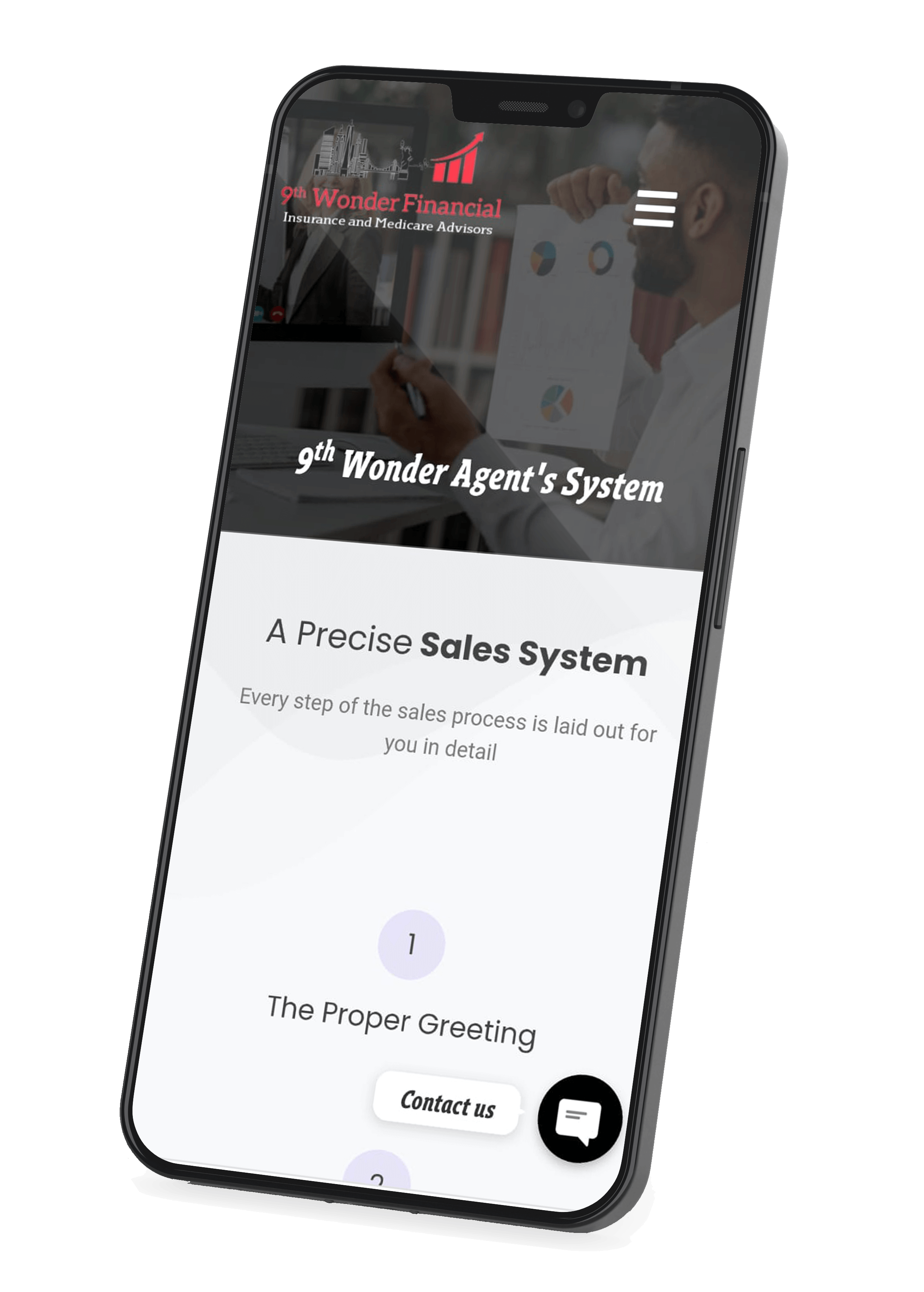 9th Wonder Financial is a premier Insurance Marketing Organization for independent insurance agents and agency builders.  Designed from the ground up by industry veterans, 9th Wonder provides a proven system that works for anyone.  With the driving force of progressive technology, an exclusive lead program, a competitive product portfolio, and state-of-the-art training, 9th Wonder has created a company for independent Medicare brokers to develop a profitable life insurance component to their business while solidifying their Medicare book of business.  For life insurance agents, we provide unique programs and resources that are unmatched in the industry.
Speak with someone and learn about the 9th Wonder Opportunity by filling out the form below:
What Our Agents
Have to Say
"With 36 years in the insurance industry I rarely come across a true 'Agent's Company'. Their training programs, technology and wide breadth of experts and support really surround dozens of companies and products. So glad 9th Wonder Financial is a part of my story and I am a part of 9th Wonder Financial' story."
"Best IMO in the insurance industry. Honest values with a key focus on profitability for agents and agencies. Strong corporate support and superior leadership."




"9th Wonder Financial has changed my life and helped me walk away from corporate America without blinking an eye. I couldn't imagine myself being partnered with any other organization. 9th Wonder Financial is truly "The Agents' Company." Let's keep winning, and Let's keep growing!"